A MADREPERLA
The main characteristics of A Madreperla diving club are undeniable it's welcome and friendliness. Including the security, a vital element in all diving activities.
A Madreperla is a small club on a very human scale unlike othe "diving factories" that are found in many tourist spots.
Open from june to september.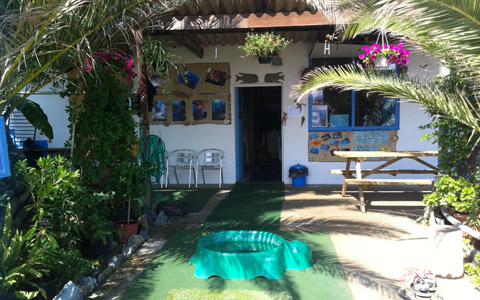 The boss...
Jean-Marie Espervie
Being born on the edge of the Mediterranée, the sea has always attracted and intrigued me since a very young age. With my State Diving Diploma for 20 years and more than 5000 dives, I have explored the underwater world all around Corsica, particulary for scientific missions (the Oceanographic Research Station of Calvi and the University of Corsica).
Holder of a degree as an animator in Marine biology, I willingly share my entusiasm and knowledge with all diving lovers, beginners or experienced.
Don't hesitate to contact me at the club "A Madreperla" for an appointment !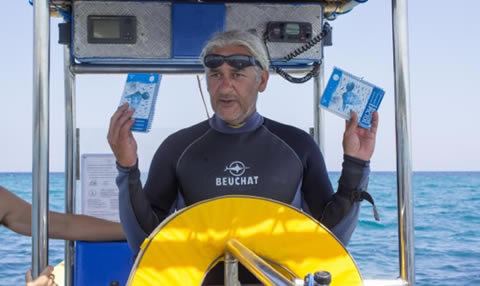 The boat
We have at your disposal a 7,5 meter semi-rigid Master, approved for 18 divers, with a 200 HP inboard motor and, for more comfort and less effort, a platform with two ladders at the rear.
Naturally, with all the safety equipment, in accordance with current regulations.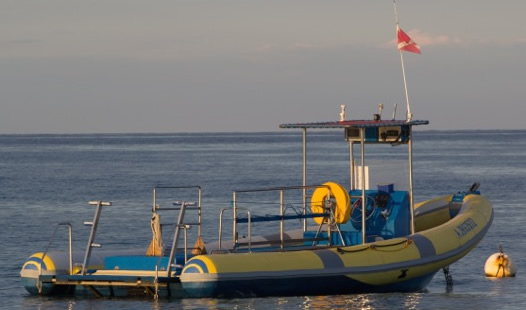 Accès
Diving Club A Madreperla
TROPICA • 20230 LINGUIZZETTA • CORSICA • FRANCE